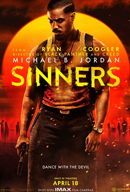 Director: Paul King
Cast: Brendan Gleeson, Sally Hawkins, Ben Whishaw
Synopsis:
Paddington undertakes a number of odd jobs to afford a unique pop-up book from an antique book shop - a present for Aunt Lucy on her 100th birthday. But when the book is stolen, it's up to Paddington and the Browns to find the thief.
View Trailer Official Website Book now

When tangled universes, complex mythologies and dystopian malaise are still the running trend in sequels, it's a breath of fresh air that the plot of Paddington 2 is, in essence: Paddington tries to buy a nice birthday present and it goes wrong. It goes wrong rather drastically, but it's a pleasingly straightforward plot. This splendid sequel, like the first, shows that you can make a brilliant film by doing simple things very, very well.
The world of Paddington is much as we left it. It's London, but a version far removed from reality, where even newsagents live in multimillion-pound Georgian villas — as fantastical a notion as a talking bear. It's now, but not. People use cassette tapes, steam trains pootle past in the background, everyone has a landline, yet kids wear Kanye-esque shutter shades and T-shirts with LCD panels, and a main character works in The Shard. It's a time that's never been; a very subtle form of fantasy.
Click here to read the full review
© Empire