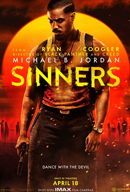 Director: Lawrence Sher
Cast: Owen Wilson, Ed Helms, Glenn Close
Synopsis:
Peter and Kyle are brothers whose mother told them their father died years ago. After learning it's not true, they set out to find out who he was. They've spent their lives living up to a legacy that doesn't exist, and now they want the truth about their father. Unfortunately, they're going to learn the truth about their mother as well – and it's not one that either of them wanted to know. Owen Wilson and Ed Helms star in 'Father Figures', an uproarious road trip comedy of trying to find your true identity.
View Trailer Official Website Book now

In the center of the story are Owen Wilson and Ed Helms, playing fraternal twins who discover that their free-spirited mother (Glenn Close, echoing her "Big Chill" matriarch role) has lied to them about the circumstances of their birth. Kyle (Wilson) is the less responsible of the two, Peter (Helms) is an uptight proctologist, and at first they seem incompatible. But their journey through family secrets delivers surprising charm.
The first-time director, Lawrence Sher, clearly values the contributions of his actors. Katt Williams has fun as a hitchhiker who'll put up with almost anything to get a ride with the twins. Helms and Wilson are sometimes a stretch as brothers, especially in the more emotional scenes. But Close is majestic as the mother, a supporting role that feels bigger than it is.
Click here to read the full review
© Seattle Times