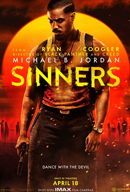 Director: Ron Howard
Cast: Emilia Clarke, Alden Ehrenreich, Thandie Newton
Synopsis:
Board the Millennium Falcon and journey to a galaxy far, far away in "Solo: A Star Wars Story," an all-new adventure with the most beloved scoundrel in the galaxy. Through a series of daring escapades deep within a dark and dangerous criminal underworld, Han Solo befriends his mighty future copilot Chewbacca and meets the notorious gambler Lando Calrissian, in a journey that will set the course of one of the Star Wars saga's most unlikely heroes.
View Trailer Official Website Book now

It's fair to say that Solo flies into port rather less burdened by expectation than recent Star Wars movies. Anyone who pays even the faintest bit of attention to the behind-the-scenes goings-on in Hollywood must be aware that its original directors Phil Lord and Chris Miller — the guys behind The LEGO Movie and 21 Jump Street — had a creative disagreement with Lucasfilm, leaving the film in the safe-as-cotton-wool-padded-houses hands of Ron Howard (a close chum of one George Lucas).
As a result, you might be forgiven for expecting this origin story for the Galaxy's greatest scoundrel to end up predictable and not entirely thrilling. Well, the good news is that Solo doesn't feel overly compromised or noticeably stymied by its production snafus. It's a slick, swift-footed adventure which plays like a planet-hopping heist movie, and one which glides a long way on the charm of its leading man.
Click here to read the full review
© Empire