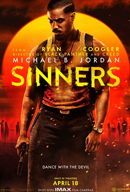 Director: Darren Aronofsky
Cast: Jennifer Lawrence, Javier Bardem, Ed Harris
Synopsis:
A couple's relationship is tested when uninvited guests arrive at their home, disrupting their tranquil existence. From filmmaker Darren Aronofsky (Black Swan, Requiem for a Dream), mother! stars Jennifer Lawrence, Javier Bardem, Ed Harris and Michelle Pfeiffer in this riveting psychological thriller about love, devotion and sacrifice.'.
View Trailer Official Website Book now

Aronofsky has always been a filmmaker who has lived on the edge between the profound and the profoundly silly. From Pi to his biblical epic Noah, wrestlers and ballet dancers, the meaning of life and the cure for death all mix and clash throughout his films. Mother! is perhaps his most extreme film to date, but if you're going to go over the top, you might as well break through the ceiling and head for the stars. Before getting into it, however, it must be noted that for the most effective viewing experience the film should really be seen completely and utterly cold. Following a brief fiery prologue, we meet a young woman (Lawrence) as she wakes up in her house. She is renovating the creaking residence while her poet husband (Bardem) struggles with his writer's block, like a Latin-flavoured Jack Torrance.
She feeds and cares for him and offers him encouragement but their idyll is interrupted by the arrival of a strange visitor, a doctor (Ed Harris) with a hacking cough and a taste for the drink. Having mistakenly been informed that the house was a B&B, Harris ends up staying anyway. He's soon joined by his wife (Michelle Pfeiffer), who makes alcoholic lemonade and criticises the young woman's knickers. Something is going on and the young woman, who is also prone to brief fits of pain, is unable to get rid of her unwanted guests as the house groans around them. The geography of the house is never quite certain with rooms changing position but it has a creepy cellar, a work room with a beautiful jewel, and holes in the wall that still need repair.
Click here to read the full review
© Cinevue