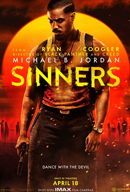 Director: Alan Taylor
Cast: Jon Bernthal, Michael Gandolfini, Vera Farmiga, Billy Magnussen
Synopsis:
The Many Saints of Newark is an upcoming American crime drama film directed by Alan Taylor and written by David Chase and Lawrence Konner as a prequel to Chase's HBO crime drama series The Sopranos. The film stars Alessandro Nivola, Leslie Odom Jr., Jon Bernthal, Corey Stoll, Michael Gandolfini, Billy Magnussen, Michela De Rossi, John Magaro, Ray Liotta, and Vera Farmiga. Set in the 1960s and 1970s in Newark, New Jersey, using the 1967 riots in the city as a backdrop for tensions between the Italian-American and African-American communities, the film follows the teenage years of Tony Soprano in the midst of a violent gang war his family is involved in.
View Trailer Official Website Book now

To be a made man, somebody had to do the making. And it took a village to create Tony Soprano — or at least a good chunk of northern New Jersey, somewhere at the storied, spattered corner where crime and cannoli meet. The Many Saints of Newark begins there, though technically it starts in a cemetery: That's Michael Imperioli's Christopher Moltisanti narrating from the beyond the grave, recalling his demise at the hands of his uncle Tony ("He choked me to death… but that was much later") and more importantly the wise guy, otherwise known as his own dad, who would shape his future murderer's rise. If you're a Sopranos fan you're already hooked; if you aren't, why are you here?
That's the overarching theme of Saints, a bada-boom drama that works well enough on its own, but whose whole reason for being — the intricate web of characters and mythology, meta winks and callbacks — comes from the show whose bloody, operatic excellence ruled television from 1999-2007. Its indelible star James Gandolfini is no longer with us, though the movie (in theaters and on HBO Max Oct. 1) has the next best thing in hereditary stunt casting — his real-life son, Michael Gandolfini.
Click here to read the full review
© Entertainment Weekly