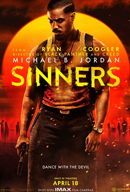 Director: Kevin Kölsch, Dennis Widmyer
Cast: Jason Clarke, Amy Seimetz, John Lithgow
Synopsis:
Dr. Louis Creed and his wife, Rachel, relocate from Boston to rural Maine with their two young children. The couple soon discover a mysterious burial ground hidden deep in the woods near their new home. When tragedy strikes, Louis turns to his neighbour Jud Crandall, setting off a perilous chain reaction that unleashes an unspeakable evil with horrific consequences.
View Trailer Official Website Book now

"It might seem scary but it's not," coos Jason Clarke's Dr. Louis Reed to his button-cute daughter Ellie (Jeté Laurence), explaining about the pet cemetery that occupies part of the land of their new home. Don't you believe a word of it. The second adaptation of Stephen King's 1983 novel, Pet Sematary 2019 aims to burrow under your skin – and succeeds.
Ellie and her mother Rachel (Amy Seimetz) soon see the (misspelled) 'sematary' in action as a procession of mask-wearing kids, looking like something out of The Wicker Man, pass by with a beloved creature to bury. Clearly something in this sprawling property in Ludlow, Maine, is amiss: Rachel is being troubled by visions of her sister Zelda, who died years earlier. Meanwhile, Louis' failure to save student Victor (Obssa Ahmed) from a traffic accident is vividly haunting his dreams.
Click here to read the full review
© Total Film