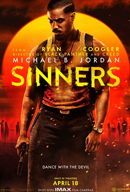 Director: James Cameron
Cast: Arnold Schwarzenegger, Linda Hamilton, Michael Biehn
Synopsis:
Disguised as a human, a cyborg assassin known as a Terminator (Arnold Schwarzenegger) travels from 2029 to 1984 to kill Sarah Connor (Linda Hamilton). Sent to protect Sarah is Kyle Reese (Michael Biehn), who divulges the coming of Skynet, an artificial intelligence system that will spark a nuclear holocaust. Sarah is targeted because Skynet knows that her unborn son will lead the fight against them. With the virtually unstoppable Terminator in hot pursuit, she and Kyle attempt to escape.
View Trailer Official Website Book now

When James Cameron started shopping around his Terminator script in the early 80s studio enthusiasm was, to put it mildly, muted. Why should it have been otherwise? Cameron, after all, was then a relatively unknown quantity whose first and only movie (Piranha II: Flying Killers) hardly ranked alongside Citizen Kane in the pantheon of great Hollywood debuts. Nor did the collective studio pulse quicken at the idea of D-list character actor Lance Henriksen playing the film's eponymous death machine.
Finally, Cameron decided that merely running through a bog standard pitch wasn't quite getting the message across and, before a meeting with the independent production company Hemdale, persuaded Henriksen that the executive responsible needed to be shown the power of what he intended. "I went in decked out like The Terminator," recalls the actor. "With gold foil from a cigarette packet over my teeth and a cut on my head. I kicked the door open and the poor secretary just about swallowed her typewriter. I sat in the room with (the executive) and wouldn't talk to him. I just kept looking at him. After a few minutes of that he was ready to jump out the window."
Click here to read the full review
© Empire