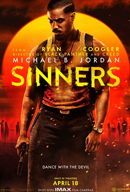 Director: Derek Cianfrance
Cast: Ryan Gosling, Bradley Cooper, Eva Mendes
Synopsis:
Crime drama 'The Place Beyond the Pines' tells the epic tale of two generations battling to leave the events of yesterday behind. When motorcycle daredevil Luke (Ryan Gosling) turns bank robber and uses his riding skills to commit spectacular heists, his criminal stunts put him on a crash course with tough cop Avery Cross (Bradley Cooper), whose pursuit is as relentless as that of the demons from Luke's past.

Derek Cianfrance, one of the screen's most gifted and innovative new directors, proved to be a master storyteller with a rare and unflinching emotional directness with Blue Valentine, the hauntingly intimate 2010 dissection of a marriage.
Reunited with that movie's star, Ryan Gosling, for another richly detailed and seamlessly calibrated triumph of classical filmmaking called The Place Beyond the Pines, his maturity of vision is repeated and expanded into a broader and more complex tapestry of interconnected family relationships that spans generations and keeps you paralyzed with suspense.
Click here to read the full review
© New York Observer