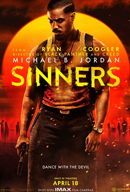 Director: Alfonso Cuarón
Cast: Daniel Radcliffe, Rupert Grint, Emma Watson
Synopsis:
Harry, Ron and Hermoine return to Hogwarts just as they learn about Sirius Black and his plans to kill Harry. However, when Harry runs into him, he learns that the truth is far from reality.
View Trailer Official Website Book now

I've just returned from London, where Daniel Radcliffe created a stir by speculating that his famous character, Harry Potter, might have to die at the end of the series. Certainly that seems like more of a possibility in "Harry Potter and the Prisoner of Azkaban," the third Potter film, than it did in the first two.
It's not that Harry, Ron and Hermione are faced with any really gruesome dangers (there's nothing here on the order of the spider that wrapped up Frodo for his dinner in the "Ring" trilogy), but that Harry's world has grown a little darker and more menacing.
Click here to read the full review
© Roger Ebert