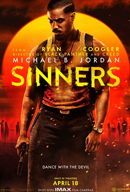 Director: Ruben Fleischer
Cast: Woody Harrelson, Jesse Eisenberg, Emma Stone
Synopsis:
Zombie slayers Tallahassee, Columbus, Wichita and Little Rock leave the confines of the White House to travel to Graceland in Memphis, Tenn. Along the way, they encounter other post-apocalyptic warriors and a group of survivors who find refuge in a commune. The scrappy fighters must now rely on their wits and weapons more than ever as they soon find themselves in a relentless battle against smarter, faster and seemingly indestructible zombies.
View Trailer Official Website Book now

Making a sequel to a hit movie is hard enough. Making a sequel to a movie that went on to be considered something of a cult classic is even harder. Fortunately, for those of you who only want to know whether Zombieland: Double Tap is as good as the original, the answer, as far as I'm concerned, is yeah, pretty much. Is it better? No.
After the success of Zombieland, there was pressure for director Ruben Fleischer and writers Rhett Reese and Paul Wernick to try and deliver a sequel pretty quickly. That didn't happen as planned. While it has been a long wait to reunite with Columbus, Tallahassee, Wichita, and Little Rock, the time is right, and the results are wildly satisfying.
Click here to read the full review
© IGN