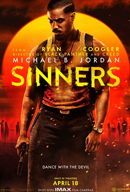 Director: Brad Peyton
Cast: Dwayne Johnson, Jeffrey Dean Morgan, Will Yun Lee
Synopsis:
Primatologist Davis Okoye shares an unshakable bond with George, an extraordinarily intelligent, silverback gorilla that's been in his care since birth. When a rogue genetic experiment goes wrong, it causes George, a wolf and a reptile to grow to a monstrous size. As the mutated beasts embark on a path of destruction, Okoye teams up with a discredited genetic engineer and the military to secure an antidote and prevent a global catastrophe.
View Trailer Official Website Book now

A mere fortnight after Jumanji: Welcome to the Jungle left British cinemas, here comes Dwayne Johnson again with a similarly hushed and introspective tale about the love between a man and his giant albino gorilla. Rampage is based on a cult video game from the Eighties in which three enormous beasts lay waste to a pixellated cityscape, but it has clearly been devised as a bespoke Johnson project, playing to the former wrestler's obvious action-star strengths while shearing off anything that might slow down the ride. 
And it is exactly how these big, thick destruction films should be done: the script is boisterously funny, the action sequences have real flair and sweep, and the central human-primate friendship is even quite moving at points. You might be wondering how it could be possible for anyone to convincingly express tenderness on screen towards an outsized, rippling beast with a gimlet glare and arms that could rip the turret off a Panzer tank, but somehow the gorilla manages it.
Click here to read the full review
© Telegraph