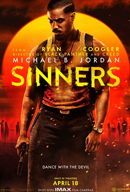 Director: Peyton Reed
Cast: Paul Rudd, Evangeline Lilly, Michael Peña
Synopsis:
Scott Lang is grappling with the consequences of his choices as both a superhero and a father. Approached by Hope van Dyne and Dr. Hank Pym, Lang must once again don the Ant-Man suit and fight alongside the Wasp. The urgent mission soon leads to secret revelations from the past as the dynamic duo finds itself in an epic battle against a powerful new enemy.
View Trailer Official Website Book now

Scott Lang (Paul Rudd) doesn't particularly think of himself as a hero, super or otherwise. Even if he does occasionally put on a suit that gives him the ability to get really small. And as Ant-Man, he's had the opportunity to hang out with the Avengers — particularly Captain America, whom he refers to as "Cap."
Still, fighting the good fight is far less important to Scott than being a good dad to his adorable young daughter, Cassie (Abby Ryder Fortson) — and that means staying out of the kind of trouble that could land him back in prison. It's bad enough that he's under house arrest for a crime related to his adventure with the Avengers.
Click here to read the full review
© St. Louis Post-Dispatch