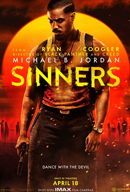 Director: Jon Watts
Cast: Zendaya, Tom Holland, Jake Gyllenhaal
Synopsis:
Peter Parker returns in Spider-Man™: Far From Home, the next chapter of the Spider-Man™: Homecoming series! Our friendly neighborhood Super Hero decides to join his best friends Ned, MJ, and the rest of the gang on a European vacation. However, Peter's plan to leave super heroics behind for a few weeks are quickly scrapped when he begrudgingly agrees to help Nick Fury uncover the mystery of several elemental creature attacks, creating havoc across the continent!
View Trailer Official Website Book now

Spider-Man: Far From Home is arriving in theaters facing impossible expectations. In story continuity, it directly follows Avengers: Endgame, released just a few months ago to record-breaking box office success. In terms of Spider-Man stories, it follows the visually and narratively dazzling Spider-Man: Into the Spider-Verse, which is still possibly the most ambitious Spider story to ever hit the screen.
And in terms of its own internal story continuity, it follows the thoroughly enjoyable Spider-Man: Homecoming, an admirably human film that followed up the big, world-spanning action of Captain America: Civil War by scaling down the action and taking a more personal focus on protagonist Peter Parker, aka the teenage hero Spider-Man. Marvel Entertainment has had a long series of triumphs lately, both in its main, Disney-produced Marvel Cinematic Universe movies, and in the affiliated Spider-Man movies produced by Sony Pictures under a separate license. That sets the bar for Spider-Man: Far From Home almost embarrassingly high.
Click here to read the full review
© The Verge