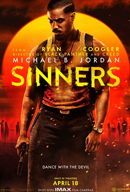 Director: Edgar Wright
Cast: Simon Pegg, Nick Frost, Kate Ashfield
Synopsis:
Shaun (Simon Pegg) is a 30-something loser with a dull, easy existence. When he's not working at the electronics store, he lives with his slovenly best friend, Ed (Nick Frost), in a small flat on the outskirts of London. The only unpredictable element in his life is his girlfriend, Liz (Kate Ashfield), who wishes desperately for Shaun to grow up and be a man. When the town is inexplicably overrun with zombies, Shaun must rise to the occasion and protect both Liz and his mother (Penelope Wilton).
View Trailer Official Website Book now

The movie is a new British comedy about clueless layabouts whose lives center on the pub; for them, the zombies represent not a threat to civilization as we know it, but an interference with valuable drinking time. When it becomes clear that London is crawling (or shuffling) with zombies, best buddies Shaun (Simon Pegg) and Ed (Nick Frost) lead a small band of survivors to the obvious stronghold: the Winchester, their local.
The irony is that Shaun's girlfriend Liz (Kate Ashfield) has been issuing ultimatums, asking Shaun to choose between her and the pub. She lives with Di (Lucy Davis) and David (Dylan Moran), who think that in a showdown Shaun would chose the pub over his girl; when Shaun urges them to barricade themselves inside the Winchester, David is not encouraging: "Do you think his master plan is going to amount to anything more than sitting and eating peanuts in the dark?" This is not really fair, since Shaun is at least armed: He uses his cricket bat to wham zombies on the head.
Click here to read the full review
© Roger Ebert