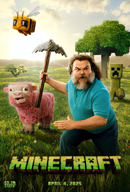 Director: Kenneth Branagh
Cast: Kenneth Branagh, Jamie Dornan, Camille Cottin
Synopsis:
In post-World War II Venice, Poirot, now retired and living in his own exile, reluctantly attends a seance, when one of the guests is murdered, it is up to the former detective to once again uncover the killer.
View Trailer Official Website Book now

Kenneth Branagh has been directing Hercule Poirot films for six years now. At this point, his star-studded Agatha Christie adaptations feel more like passion projects than his own pseudo-biopic – the lukewarm Troubles-set drama Belfast – did, and his third entry in the mystery series is no exception. Loosely based on the poorly received late-era Christie novel Hallowe'en Party
A Haunting in Venice is a delightfully bizarre, raucously entertaining sequel. It plays like a standalone remake of some low-budget TV special that never was, while also building on the intimate mythology Branagh has built for his version of the extravagantly mustachioed detective, in a very good film that often threatens to be great, and outshines both of its predecessors.
Click here to read the full review
© IGN