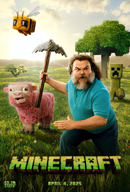 Director: John G. Avildsen
Cast: Ralph Macchio, Pat Morita, Elisabeth Shue
Synopsis:
Daniel (Ralph Macchio) moves to Southern California with his mother, Lucille (Randee Heller), but quickly finds himself the target of a group of bullies who study karate at the Cobra Kai dojo. Fortunately, Daniel befriends Mr. Miyagi (Noriyuki "Pat" Morita), an unassuming repairman who just happens to be a martial arts master himself. Miyagi takes Daniel under his wing, training him in a more compassionate form of karate and preparing him to compete against the brutal Cobra Kai.
View Trailer Official Website Book now

I didn't want to see this movie. I took one look at the title and figured it was either (a) a sequel to Toenails of Vengeance, or (b) an adventure pitting Ricky Schroder against the Megaloth Man. I was completely wrong. "The Karate Kid" was one of the nice surprises of 1984 -- an exciting, sweet-tempered, heart-warming story with one of the most interesting friendships in a long time.
The friends come from different worlds. A kid named Daniel (Ralph Macchio) is a New Jersey teenager who moves with his mother to Los Angeles. An old guy named Miyagi (Pat Morita) is the Japanese janitor in their apartment building. When Daniel starts to date the former girlfriend of the toughest kid in the senior class, the kid starts pounding on Daniel's head on a regular basis.
Click here to read the full review
© Roger Ebert