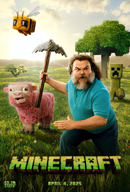 Director: Charles Martin Smith
Cast: Ashley Judd, Jonah Hauer-King, Edward James Olmos
Synopsis:
As a puppy, Bella finds her way into the arms of Lucas, a young man who gives her a good home. When Bella becomes separated from Lucas, she soon finds herself on an epic 400-mile journey to reunite with her beloved owner. Along the way, the lost but spirited dog touches the lives of an orphaned mountain lion, a down-on-his-luck veteran and some friendly strangers who happen to cross her path.
View Trailer Official Website Book now

What makes a "dog movie" good? Even as one of those overenthusiastic canine devotees who will often claim she prefers dogs to people (well, I do), I don't quite have an answer to this question. But I like my movie dogs best when they resemble the way I perceive my four-legged pals in real life: selfless, friendly and fun-loving creatures that live in the moment, would do anything for chicken and think of everything as a game. I cringe when films sell dogs short by adorning them with human-like traits, just to pull the heartstrings of our kind. 
So on paper, Charles Martin Smith's talking dog movie "A Dog's Way Home", where a canine takes an utterly implausible two-year/400-mile journey to reunite with the human who saved him from the streets, is my basic nightmare. But after all, I am not made of stone, am I? What dog parent wouldn't like to believe our lost dogs would eventually find us at all costs, no matter what? And who among us hasn't interpreted a dog's thoughts, elaborated on them and even spoken them out loud? I can't be the only weirdo here and I won't be the last one to cry during this film's end credits.
Click here to read the full review
© Roger Ebert