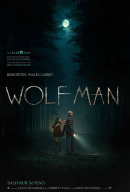 Director: Rob Marshall
Cast: Emily Blunt, Meryl Streep, Colin Firth
Synopsis:
Now an adult with three children, bank teller Michael Banks learns that his house will be repossessed in five days unless he can pay back a loan. His only hope is to find a missing certificate that shows proof of valuable shares that his father left him years earlier. Just as all seems lost, Michael and his sister receive the surprise of a lifetime when Mary Poppins -- the beloved nanny from their childhood -- arrives to save the day and take the Banks family on a magical, fun-filled adventure.
View Trailer Official Website Book now

Belated Hollywood sequels have sunk more often than soared in recent years, but Disney shrugs off those odds with Mary Poppins Returns, an enchanting movie musical that picks up the threads of the studio's cherished original more than half a century after its 1964 release. Sticking close to the enduring classic's template while injecting plenty of freshness to give the follow-up its own distinct repro vitality, this lovingly crafted production delivers both nostalgia and novelty. Ideally cast from top to toe, and graced by tuneful songs from Marc Shaiman and Scott Wittman that genuflect to the invaluable contributions of the Sherman Brothers on Mary Poppins, this is a charmer only cynics could resist.
Director Rob Marshall has been sharpening his screen musical bona fides for the better part of two decades, scoring popular hits with Chicago and Into the Woods, and one miss with Nine, a hollow star parade Weinsteined to within an inch of its life. That range of experience, plus Marshall's background as a stage performer, choreographer and director, pays off on his first original musical conceived for the screen, yielding arguably his most accomplished film to date.
Click here to read the full review
© Hollywood Reporter