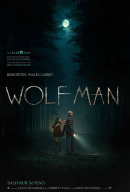 Director: Ari Sandel
Cast: Wendi McLendon-Covey, Madison Iseman, Jeremy Ray Taylor
Synopsis:
While collecting junk one day, best friends Sonny and Sam meet Slappy, a mischievous talking dummy from an unpublished "Goosebumps" book by R.L. Stine. Hoping to start his own family, Slappy kidnaps Sonny's mother and brings all of his ghoulish friends back to life -- just in time for Halloween. As the sleepy town becomes overrun with monsters, witches and other mysterious creatures, Sonny joins forces with his sister, Sam and a kindly neighbor to save Sonny's mom and foil Slappy's plan.
View Trailer Official Website Book now

Quoth Ministry, "Every day is Halloween," a maxim that I've embraced at least since my kidhood weekends spent watching Monster Movie Matinee every Saturday. This sequel to 2015's adaptation of author R.L. Stine's eponymous series of bestselling YA horror-lite novels is great PG-rated fun and flies along faster than a broomstick afire, witches most definitely included. What elevates Haunted Halloween from lesser All Hallows' fare aimed at the tween set – I'm looking at you, Nickelodeon – is the smart scriptwork from Rob Lieber, which coffin-nails Stine's spookshow tone without ever feeling silly or, worse, overlong. This is one movie that takes its young protagonists seriously, a carry-over from Stine's books, while keeping tongue and fangs firmly in cheek.
Best friends Sonny (Taylor, fresh out of the clutches of It) and Sam (Harris) spend their days in the upstate New York hamlet of Wardenclyffe avoiding the usual junior high bullies and dreaming up ways to make some spare cash. Sam's genius idea is to become junkmen, er, junkboys, cleaning out their neighbors' attics and then salvaging whatever cool and/or useful items they find. When they get a call from the presumed owner of the local haunted manse, the duo discover a locked book secreted away behind a false wall and break the hasp to see what's inside.
Click here to read the full review
© Austin Chronicle