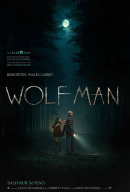 Director: Jake Kasdan
Cast: Dwayne Johnson, Karen Gillan, Kevin Hart
Synopsis:
Four high school kids discover an old video game console and are drawn into the game's jungle setting, literally becoming the adult avatars they chose. What they discover is that you don't just play Jumanji - you must survive it. To beat the game and return to the real world, they'll have to go on the most dangerous adventure of their lives, discover what Alan Parrish left 20 years ago, and change the way they think about themselves - or they'll be stuck in the game forever.
View Trailer Official Website Book now

Unlike many remakes, Jake Kasdan's re-imagining of a franchise with his new "Jumanji: Welcome to the Jungle" is actually a solid improvement on the 1995 original starring Robin Williams. Many critics including our own late, great Roger Ebert complained the first movie, also inspired by Chris Van Allsburg's 1981 "Jumanji" children's book, made the mistake of placing the children in the film in too much serious danger.
This time around, Kasdan's film provides us with plenty of breathtaking action sequences, featuring some pretty scary critters — ranging from a deadly snake to stampeding rhinos — yet it's all done with a wink and a smile, absent true kiddie fear factors.
Click here to read the full review
© Chicago Sun Times