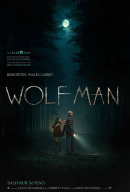 Director: Jared Stern, Sam Levine
Cast: Dwayne Johnson, Kevin Hart, Vanessa Bayer
Synopsis:
DC League of Super-Pets is a 2022 American 3D computer-animated superhero comedy film produced by Warner Animation Group, based on the DC Comics superhero team Legion of Super-Pets. The film is directed by Jared Stern in his theatrical directorial debut, who co-wrote it with John Whittington. The film stars the voices of Dwayne Johnson, Kevin Hart, Kate McKinnon, John Krasinski, Vanessa Bayer, Natasha Lyonne, Diego Luna, Thomas Middleditch, Ben Schwartz, and Keanu Reeves.
View Trailer Official Website Book now

Animal sidekicks in superhero stories are mostly meant to provide a bit of comic relief and an opportunity to sell more toys. At best, they might get a plot line where they're ignored and underestimated by a villain, right up until they save the human heroes from their latest predicament.
Warner Bros.' new animated theatrical feature DC League of Super-Pets embraces those tropes while putting an entirely new spin on them: a plot driven by an evil animal sidekick who wants to salvage a supervillain's thwarted plan. That clever twist on a silly concept drives a surprisingly sweet and funny movie that's absolutely packed with rapid-fire jokes designed to appeal equally to pet-lovers and DC Comics diehards.
Click here to read the full review
© Polygon