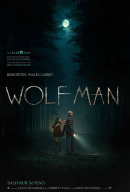 Director: Kevin Deters, Stevie Wermers
Cast: Jonathan Groff, Kristen Bell, Josh Gad
Synopsis:
When the kingdom of Arendelle empties out for the holiday season, Anna and Elsa realize that they have no family traditions of their own. So Olaf sets out on a merry mission to bring home the very best traditions and save Christmas.
View Trailer Official Website Book now

Way back in 2013, a little film about two sisters titled Frozen was released. I am sure some of you may have heard of it — after all, it did earn more than $1.27 billion globally and win two Academy Awards (Best Animated Feature and Best Original Song for "Let It Go") and a Golden Globe (Best Animated Feature Film).
Besides being one of the biggest animated films ever it also introduced us to everyone favorite talking snowman (sorry, Frosty), Olaf...he likes warm hugs! Well him, the sisters Anna and Elsa, Sven the reindeer, and Kristoff all return in this 21 minute featurette just in time for the holidays.
Click here to read the full review
© Laughing Place