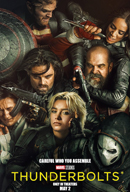 Director: Chris Columbus
Cast: Daniel Radcliffe, Rupert Grint, Emma Watson
Synopsis:
A house-elf warns Harry against returning to Hogwarts, but he decides to ignore it. When students and creatures at the school begin to get petrified, Harry finds himself surrounded in mystery.
View Trailer Official Website Book now

The first movie was the setup, and this one is the payoff. "Harry Potter and the Chamber of Secrets" leaves all of the explanations of wizardry behind and plunges quickly into an adventure that's darker and scarier than anything in the first Harry Potter movie.
It's also richer: The second in a planned series of seven Potter films is brimming with invention and new ideas, and its Hogwarts School seems to expand and deepen before our very eyes into a world large enough to conceal unguessable secrets.
Click here to read the full review
© Roger Ebert