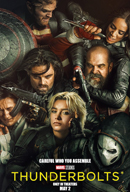 Director: Christopher Nolan
Cast: Christian Bale, Heath Ledger, Aaron Eckhart
Synopsis:
With the help of allies Lt. Jim Gordon (Gary Oldman) and DA Harvey Dent (Aaron Eckhart), Batman (Christian Bale) has been able to keep a tight lid on crime in Gotham City. But when a vile young criminal calling himself the Joker (Heath Ledger) suddenly throws the town into chaos, the caped Crusader begins to tread a fine line between heroism and vigilantism.
View Trailer Official Website Book now

Batman isn't a comic book anymore. Christopher Nolan's "The Dark Knight" is a haunted film that leaps beyond its origins and becomes an engrossing tragedy. It creates characters we come to care about. That's because of the performances, because of the direction, because of the writing, and because of the superlative technical quality of the entire production. This film, and to a lesser degree "Iron Man," redefine the possibilities of the "comic-book movie."
The Dark Knight is not a simplistic tale of good and evil. Batman is good, yes, The Joker is evil, yes. But Batman poses a more complex puzzle than usual: The citizens of Gotham City are in an uproar, calling him a vigilante and blaming him for the deaths of policemen and others. And the Joker is more than a villain. He's a Mephistopheles whose actions are fiendishly designed to pose moral dilemmas for his enemies.
Click here to read the full review
© Roger Ebert