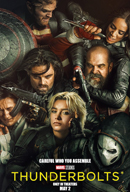 Director: Jacques Audiard
Cast: John C. Reilly, Joaquin Phoenix, Jake Gyllenhaal
Synopsis:
It's 1851, and Charlie and Eli Sisters are both brothers and assassins, boys grown to men in a savage and hostile world. The Sisters brothers find themselves on a journey through the Northwest, bringing them to the mountains of Oregon, a dangerous brothel in the small town of Mayfield, and eventually, the gold rush land of California -- an adventure that tests the deadly family ties that bind.
View Trailer Official Website Book now

At first, the plot of "The Sisters Brothers" seems fairly straightforward. Out West in 1851 with the California Gold Rush in full swing, a malevolent tycoon dispatches a pair of gunmen to track down a prospector possessing a secret formula the guy claims is a surefire key to finding buried gold. Their mission: find him, get the formula by any means necessary, then kill him. 
The killers, brothers Eli (John C. Reilly) and Charlie (Joaquin Phoenix) — whose last name is Sisters — are hard and ruthless men. They set off in pursuit of their quarry, a mild-mannered fellow by the name of Hermann Kermit Warm (Riz Ahmed). And what appears at the start to be a relatively uncomplicated chase situation turns out to be anything but.
Click here to read the full review
© Seattle Times