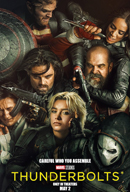 Director: J. A. Bayona
Cast: Bryce Dallas Howard, Chris Pratt, Jeff Goldblum
Synopsis:
Four years after the destruction of the Jurassic World theme park, Owen Grady and Claire Dearing return to the island of Isla Nublar to save the remaining dinosaurs from a volcano that's about to erupt. They soon encounter terrifying new breeds of gigantic dinos while uncovering a conspiracy that threatens the entire planet.
View Trailer Official Website Book now

Three years have passed since the events of Jurassic World, and the dinosaurs have been left to their own devices on Isla Nublar. To be honest, this feels like the best situation for both humans and dinosaurs given their vibrant history of not getting along. Unfortunately for the dinosaurs there's a volcano on Nublar with different ideas and is threatening to wipe them out for good (again). Rather than take that as a sign that these creatures definitely should not exist, the humans decide to meddle once more and mount a rescue mission. From there you may think you know where the film is headed but Fallen Kingdom is all about playing with those expectations and taking you to places you wouldn't expect.
J.A. Bayona feels like the perfect director to take control of Fallen Kingdom after proving he can handle large-scale destruction with confidence but is equally capable of delivering intimate scares. There are echoes of his previous works such as The Impossible (big old natural disaster) and The Orphanage (creepy old secret-filled house) in Fallen Kingdom but more impressive is how it draws on further inspirations like Alfred Hitchcock and Hammer horror style suspense. The latter is definitely felt throughout the film and Bayona's use of light and shadows to create tension is one of the highlights of Fallen Kingdom. Whether it's a toothy Baryonyx stalking through a tunnel lit by a menacing drop of lava or the claws of the terrifying new Indoraptor illuminated by a child's night-light, Bayona's horror seems classy and rarely resorts to simply jump scares.
Click here to read the full review
© IGN