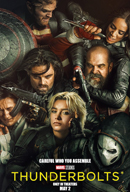 Director: Jon Favreau
Cast: Seth Rogen, Donald Glover, Chiwetel Ejiofor
Synopsis:
Simba idolizes his father, King Mufasa, and takes to heart his own royal destiny on the plains of Africa. But not everyone in the kingdom celebrates the new cub's arrival. Scar, Mufasa's brother -- and former heir to the throne -- has plans of his own. The battle for Pride Rock is soon ravaged with betrayal, tragedy and drama, ultimately resulting in Simba's exile. Now, with help from a curious pair of newfound friends, Simba must figure out how to grow up and take back what is rightfully his.
View Trailer Official Website Book now

It's back. Bigger and better than ever. It's "The Lion King." How do you improve on a classic, which the 1994 animated Disney movie indisputably is? Indisputably, Disney has done it with this remake, coming to theaters July 19. The original is visually stunning, deeply moving, splendidly acted. The new version, a half-hour longer than the 98-minute original, likewise.
Director Jon Favreau and screenwriter Jeff Nathanson have wisely retained all the elements that make the '94 picture — directed by Roger Allers and Rob Minkoff, and written by Irene Mecchi, Jonathan Roberts, Linda Woolverton and a host of story contributors — so powerful and narratively complex. Also, all the great songs from Elton John and Tim Rice have been retained.
Click here to read the full review
© Seattle Times