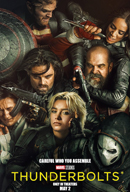 Director: James Cameron
Cast: Arnold Schwarzenegger, Linda Hamilton, Edward Furlong
Synopsis:
In this sequel set eleven years after "The Terminator," young John Connor (Edward Furlong), the key to civilization's victory over a future robot uprising, is the target of the shape-shifting T-1000 (Robert Patrick), a Terminator sent from the future to kill him. Another Terminator, the revamped T-800 (Arnold Schwarzenegger), has been sent back to protect the boy. As John and his mother (Linda Hamilton) go on the run with the T-800, the boy forms an unexpected bond with the robot.
View Trailer Official Website Book now

Tipping the scales at a reputed $100 million dollars, this is allegedly the most expensive movie ever made. The original 1984 film cost one-twelfth as much, but obviously the nice people at Carolco did their sums right because this sequel hauled in more than the gross of the first picture, in its first two days of release in America.
With James Cameron needing to re-establish himself commercially after the semi-flop of The Abyss, and Big Arnie revisiting the role that still stands as his best, there was obviously a lot of pressure on this one to deliver the goods, and it certainly does. No-one can walk out of this and say they didn't see the whole hundred mil up there on the screen in exploding vehicles, wrecked buildings, monster effects and sheer sweaty action.
Click here to read the full review
© Empire