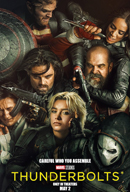 Director: Matt Bettinelli-Olpin & Tyler Gillett
Cast: Neve Campbell, Courteney Cox, David Arquette, Marley Shelton
Synopsis:
Twenty-five years after a streak of brutal murders shocked the quiet town of Woodsboro, a new killer has donned the Ghostface mask and begins targeting a group of teenagers to resurrect secrets from the town's deadly past.
View Trailer Official Website Book now

It's been more than 25 years and it's still hard to believe that the premise for "Scream" worked once, let alone multiple times. The slasher-movie franchise, originally written by Kevin Williamson and directed, until this latest installment, by the late "Master of Horror" Wes Craven, took the framework of tawdry, low-rent slasher flicks and built on those ramshackle bones a dense multi-generational ensemble drama, infused with self-aware meta-humor, and riddled with violent set pieces that, at their best, are among the best in the genre.
After four films inspired by, in succession, slasher movies, cash-in sequels, Hollywood scandals, and flimsy reboots, the time has once again come to set the "Scream" franchise loose to criticize the current state of horror-movie affairs. And although the new "Scream" comes from new screenwriters and new filmmakers, it still fits impressively into the longstanding tradition. Their "Scream" is a very, very, very fine "Scream."
Click here to read the full review
© The Wrap