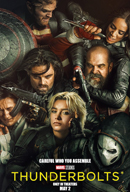 Director: John Krasinski
Cast: Emily Blunt, John Krasinski, Millicent Simmonds
Synopsis:
A family lives in 'A Quiet Place', isolated from anyone else. They never make any noise, communicating entirely in sign language, because something's out there that attacks at any sound. They don't know what it is, but they do know how to avoid it. Listen closely, move carefully, and never make a sound. Otherwise, whatever it is that's menacing them will hear, it will come for them, and they won't be able to escape. Emily Blunt and John Krasinski star in 'A Quiet Place', a nerve-wracking horror about this family's desperate struggle to stay safe and silent.
View Trailer Official Website Book now

After viewing "A Quiet Place," I very much needed a quiet place; one where everything was calm and nothing jumped out at me and Emily Blunt wasn't lurking in dark rooms looking utterly terrified. Which means, it should go without saying, that the movie worked just fine. Please do not make any sudden movements near me this week. Thank you.
OK then. "A Quiet Place," directed by John Krasinski (and yes, you may need to settle down by bingeing episodes of "The Office" after viewing), is the story of a family under siege. It is the near-future (2021, according to a crucial gravestone), and mysterious creatures have terrorized a region, leaving streets eerily deserted and stores abandoned. One family — a father (Krasinski), mother (Blunt, who's married to Krasinski off-screen) and their children; I don't think we ever heard anyone's name — remains, and we quickly learn that the family's survival is due to their ability to live on their rural farm in silence.
Click here to read the full review
© Seattle Times