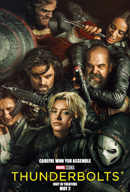 Director: Chris Wedge
Cast: Amanda Seyfried, Josh Hutcherson, Beyonce Knowles
Synopsis:
From the makers of 'Ice Age' and 'Rio', animated fantasy 'Epic' tells the amazing story of a teenage girl who is transported to a magical universe to lead a decisive battle between good and evil. The comedic adventure follows her as she assembles an army of lovable characters to join a fight that will not just decide the fate of their world, but also ours.

Epic is about a smart, spirited, and headstrong 17 year-old, teenager named Mary Katherine "M.K." who, after the death of her mother, moves back to live with her estranged father, Professor Bomba, along with her pet dog, Ozzy. Bomba has long studied a group of warriors who live in the forest and protect it as guardians of good. He often will go into the forest and survey them. She, like every other human in the movie, doesn't believe in all the stuff her father has devoted particularly his life to.
She loses patience with him and his stories and their reunion is all but a disaster. One day, the professor does not return from a hike in the forest, so Mary Katherine sets out to look for him. Hours later, she comes upon a group of glowing, falling leaves. Catching one of them, she is suddenly shrunken down. In her minuscule state, she discovers the group of warriors Prof. Bomba has studied, who are known as the Leaf-Men.
Click here to read the full review
© IMDB