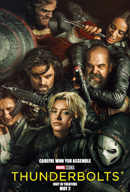 Director: Gary Trousdale & Kirk Wise
Cast: Paige O'Hara, Robby Benson, Angela Lansbury
Synopsis:
Having lived a life in selfishness, a young prince is cursed by a mysterious enchantress to having the appearance of a monstrous beast. His only hope is to learn to love a young woman and earn her love in return in order to redeem himself. Years later, his chance shows itself when a young maiden named Belle offers to take her ill father's place as his prisoner. With help from the castle's enchanted staff, Belle learns to appreciate her captor and immediately falls in love with him. Back in the village however, an unscrupulous hunter has his own plans for Belle.
View Trailer Official Website Book now

Walt Disney's 1991 instant classic, Beauty and the Beast, is not only the finest animated movie ever made, but deserves a prominent position on any list of all-time greats.
Although not the highest grossing Disney production, nor the best-remembered by most kids (those honors go to 
Click here to read the full review
© Reel Views