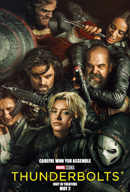 Director: Tony Leondis
Cast: T.J. Miller, James Corden, Anna Faris
Synopsis:
Hidden inside a smartphone, the bustling city of Textopolis is home to all emojis. Each emoji has only one facial expression, except for Gene, an exuberant emoji with multiple expressions. Determined to become "normal" like the other emojis, Gene enlists the help of his best friend Hi-5 and a notorious code breaker called Jailbreak. During their travels through the other apps, the three emojis discover a great danger that could threaten their phone's very existence.
View Trailer Official Website Book now

Can you build a whole animated feature about emojis living inside the smartphone of a teen named Alex (Jake T. Austin)? It's a stretch. But The Emoji Movie, expected to kill at the box-office and be killed by critics, has a few tricks up its animated sleeve. Before the jacked-up antics get to be too much, director Tony Leondis and co-writers Erich Siegel and Mike White get in a few satiric licks at a technology we've all come to call home.
The plot? It spins around Gene (voiced with twisted mischief by T.J. Miller), a Meh emoji who breaks the cardinal emoji rule – he can't be just one thing. Poop, an emoji voiced by Patrick Stewart in a joke that keeps on giving, is OK with being a real poo. And Smiler (Maya Rudolph) pushes perky so far you want to select her emoji and hit Access Denied. Meh, a huge disappointment to his parents – Mel Meh (Steven Wright) and Mary Meh (Jennifer Coolidge) – continues his crusade for variety.
Click here to read the full review
© Rolling Stone