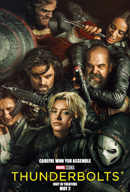 Director: Ol Parker
Cast: Lily James, Meryl Streep, Amanda Seyfried
Synopsis:
In 1979 young Donna, Tanya and Rosie graduate from Oxford University -- leaving Donna free to embark on a series of adventures throughout Europe. On her journeys, she makes the acquaintances of Harry, Bill and Sam -- the latter whom she falls in love with, but he's also the man who breaks her heart. In the present day, Donna's pregnant daughter, Sophie, dreams of renovating a taverna while reuniting with her mother's old friends and boyfriends on the Greek island of Kalokairi.
View Trailer Official Website Book now

"Mamma Mia! Here We Go Again " is a wholly ridiculous movie that I thoroughly enjoyed. It's the kind of movie that feels and sounds like a summer vacation should: Fizzy, lively, low-stakes and soundtracked by ABBA.
The dialogue may be ridiculous, the plot may be questionable, and the musical numbers may be staged and stitched together like a manic fever dream (including a uniquely crazy rendition of "Waterloo" with Lily James and Hugh Skinner prancing around a French restaurant). But "Mamma Mia 2" wears its happy heart so earnestly on its fringed suede sleeve that it almost doesn't matter. Like an all-inclusive resort, it might be a little cheesy and there is surely some cooler and more authentic option out there with less green screen and more character development, but easy can be its own kind of fun.
Click here to read the full review
© AP News