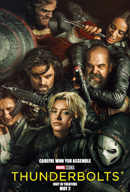 Director: Richard Donner
Cast: Sean Astin, Josh Brolin, Jeff Cohen
Synopsis:
Old-fashioned yarn about a band of adventurous kids who take on the might of a property developing company which plans to destroy their home to build a country club. When the children discover an old pirate map in the attic, they follow it into an underground cavern in search of lost treasure but come up against plenty of dangerous obstacles along the way.
View Trailer Official Website Book now

The Goonies is a smooth mixture of the usual ingredients from Steven Spielberg action movies, made special because of the high-energy performances of the kids who have the adventures. It's a fantastical story of buried pirate treasure, told with a slice-of-life approach that lets these kids use words Bogart didn't know in "Casablanca".
There used to be children's movies and adult movies. Now Spielberg has found an in-between niche, for young teenagers who have fairly sophisticated tastes in horror. He supervises the formula and oversees the production, assigning the direction to stylish action veterans (this time, it's Richard Donner, of "Superman" and "Ladyhawke").
Click here to read the full review
© Roger Ebert