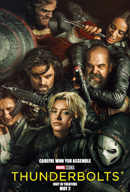 Director: Will Gluck
Cast: James Corden, Fayssal Bazzi, Domhnall Gleeson
Synopsis:
Peter Rabbit's feud with Mr. McGregor reaches new heights as both compete for the affections of a kind animal lover who lives next door.
View Trailer Official Website Book now

As irresistible as the fresh carrots that grow in Mr. McGregor's garden, Peter Rabbitgives Beatrix Potter's classic a modern makeover, complete with intricate animation, cute quips for older audiences and a sweet-natured journey that has you rooting for a happy ending for all involved.
Vying for gorgeous grounds and his human next-door neighbor (Rose Byrne), the audacious Peter Rabbit (confidently voiced by James Corden) goes head-to-head with sour Thomas McGregor (Domhnall Gleeson), who unexpectedly inherits the beautiful property of his estranged late uncle. The only thing the finicky Londoner detests more than the English countryside is the "vermin" inhabiting the land, so naturally we're braced for a duel.
Click here to read the full review
© Timeout